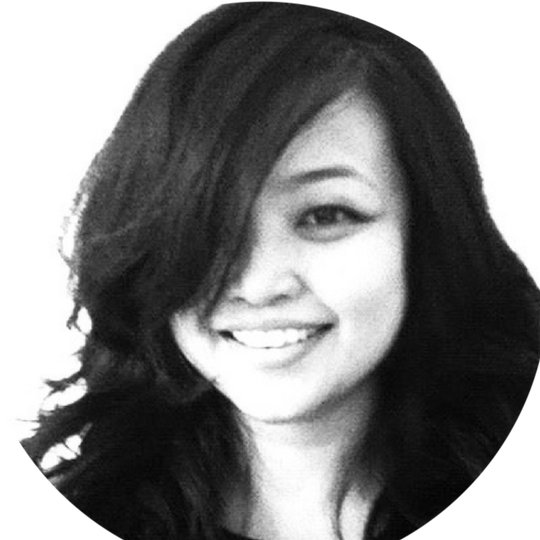 Deborah Kay
---
Day Dreamer. Stoic. Essentialist. Bona fide Geek on Fleek 🤓
About
Deborah Kay read Economics at Cambridge University (First Class Honours) on scholarship from the Singapore Public Service Commission. She also has an MBA from the Wharton School, University of Pennsylvania.She started her career at global management consulting firm Bain & Company as a strategy consultant and spent 8+ years in Bain's Singapore, Tokyo, London and New York Offices.During her time at Bain, Deborah worked with Fortune 500 companies across a wide range of industries from telecommunications, consumer products, retail and private equity. Notable technology clients include Motorola, Vodafone, Cisco, Japan Telecoms, HP.After Bain, Deborah spent 5+ years in private equity and finance, first at the Government of Singapore Investment Corporation and subsequently Partners Capital – a $20B multi-asset class private investment office serving ultra-high net worth individuals and institutional clients such as the Nobel Foundation.In 2014, she founded of Digital Discovery, which provides data-driven digital strategy advisory and digital intelligence to CEOs, enterprises and financial investors.
Digital Discovery also consults with large enterprises on their chatbot strategy, intelligence training and conversational design.Deborah is a artificial intelligence enthusiast and bot influencer. She is an official Chatfuel Creator with her templates listed in the Chatfuel dashboard.Bots that she has built include:
- ColorMeHappy Cosmetics chatbot, an e-commerce bot on Facebook Messenger that can analyse your skin tone and recommend lipstick shades
- Sammy the Sailing Bot – a bot that taps on data.gov.sg's API to give sailors wind speed and weather conditions at the National Sailing Centre
- EmojiBot – a dialogflow agent that can handle any emoji available in 8 languages
- Gif Finder – a Chatfuel Template that integrates with Giphy's API (Deborah is an official Chatfuel Creator)
- Chat Bot Me Up – a chatbot that gives you pickup lines whenever you need themIn 2017, she was added to the Global #bottish100 Power 100 chatbot influencers, ranking #1 in Singapore. In 2018, she was appointed one of the expert judges for the annual Chatbottle awards.She writes for Chatbot's Life Magazine and UX Collective on conversational design and NLP.In 2018, she was named one of Medium's top writers in Artificial Intelligence.